Run for a Reason

Use your freedom and your health to promote the liberty and well being of the people of Burma.
Our charity athletic teams are an essential part of our public awareness and fundraising efforts and represent the culmination of some of our most important values - empowering people to exercise their health to support and advocate for the health of the people of Burma.
We provide training materials to help prepare mentally and athletically for your run in addition to resources on how to enlist the support and involvement of your family, friends and co-workers.
We have entries available in the following events, or you can run for Burma in any event for which you have an entry.
Sunday, October 26, 2014
For the seventh year in a row, the Run for Burma team will participate in the Marine Corps marathon and its 10k in Washington DC on October 26th. 
We have bibss available to run in this scenic and popular running event on the streets of Washinton DC!
We offer event team t-shirts, free-running bibs, discounts at DC area running stores, training runs, prizes for top fund raisers and a free pre-run pasta dinner for qualifying participants in this event.
SAN FRANCISCO MARATHON, HALF MARATHON, 5K, 2014
July 27, 2014
Fourteen runners took to the streets of San Francisco for the Marathon, Half Marathon or 5k in June of 2013.  We were honored to have veteran runner Dave Nicely join the festivities!
We look forward to returning to the SFM for one of the most scenic races in the world in 2014!
We offer team t-shirts, prizes for top fund raisers and bib reimbursment for qualifying participants in this event.
Get more info on joining this team.
WASHINGTON DC ARMY 10 MILER
Sunday, October 12, 2014
The Army Ten-Miler is America's largest ten-mile race, held every October inWashington, DC and sponsored by the U.S. Army Military District of Washington. The annual race weekend events also include a youth run, a youth activity fair, and a pre-race pasta dinner. The race draws a large number of civilian and military running teams.
Bibs are available for this event!
We offer team t-shirts, prizes for top fund raisers and invite qualifying runners to attend the Run for Burma pasta dinner the night before the Marine Corps Marathon.
Get more info on joining this team.
Saturday, June 7 2014
Join the third annual Run for Refugees at Liberty Park in Salt Lake City. Registration opens April 1, 2014
We offer event t-shirts, mango sticky rice and prizes for top fund raisers.
CONQUER THE GRAND CANYON
Spring 2015
We are preparing for an exciting new fundraising adventure. in 2013 BHM will coordinate all local travel and logistics for up to 10 hikers who will backpack from the Grand Canyon's north rim to the south rim while spending the night at the famed Phantom Ranch along the Colorado River at the bottom off the Canyon. BHM will handle the logistics of getting from Salt Lake City to and through the Canyon and then return to Salt Lake City. Trekkers will have the opportunity to stay in National Park Service bunks while enjoying fresh, hot meals at night and in the morning before ascending to the Canyon's south ridge.
Get more info on joining this team.
Back to Top >>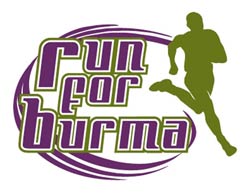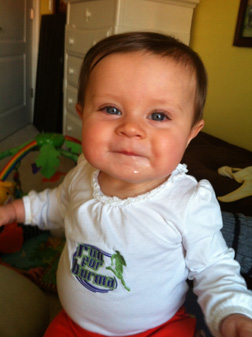 The newest addition to our team!
~ Hilary's Story ~
"On Sunday October 25th, I ran the 34th annual Marine Corps Marathon. This was by far the most difficult race I have ever run. My knee problems started acting up very early in the race. My body started to quit on me before I had even started my sixth mile (with 20 left to go). With tears streaming down my face, I grit my teeth and reminded myself why I was running that day. The race was no longer about my own personal running goals. It was about something better than that. I was running down every dollar that each of you committed to the Karen in Burma. Besides the pain I had to fight off for four hours could hardly be comparable to the pain the Karen have felt for 47 years living under the junta. I refused to let myself walk a single step or stop and rest—I pressed on, and ran every single step with each and every one of you.
I didn't run this race for me. I ran to honor each and every one of you and for those in the world that don't have the access to peace and health that I do."
- Hilary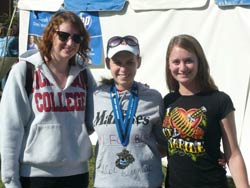 Special thanks for Brooks for your steadfast support of Run for Burma.